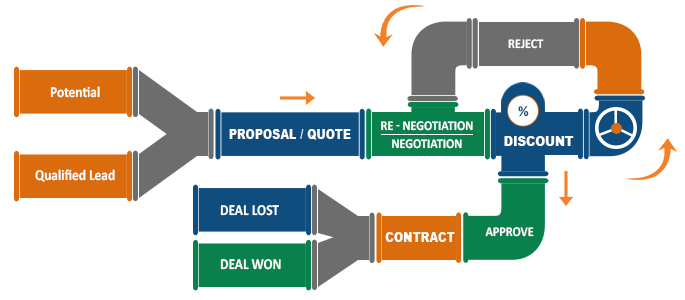 Overview
Tetra provides Client Relationship Management Software which can help client manage their sales force more effectively. The solution is available both in house as well as as on cloud. Mobile interface is available for sales team to manage on fields operations more effectively and with better monitoring.
Our vision is to enable growing and mid-sized companies to do profitable business and manage their multinational and multi-subsidiary business operations in real-time around the world by delivering the integrated and online business application in cost effective ways.
 We provide Customisation of Vtiger Modules, Process Mapping, Creation of New Modules, Integration and Data Migration Services.
Features
Customer Management Systems improve interaction, efficiency and effectiveness when acquiring, supporting, selling and managing customers. CRM benefits companies to benefit from marketing campaigns, faster sales cycle and improved customer service.
For over a decade companies have used CRM to meet challenges like competitive business, innovation and advanced resource utilizations. A 360 degree view of customer interaction history ensures consistent customer communication and raises customer satisfaction. It also allows businesses to detect early warning signs of competitive advances.

 Technologies Used
Vtiger CRM is an Open Source Customer Relationship Management Software built on LAMP Stack. It provides enterprise quality enhancement utilities such as vtiger outlook, thunderbird and Office Plugins.  Sugar CRM is the leading provider of commercial open source CRM. SugarCRM's open source architecture allows companies to more easily customize and integrate customer-facing business processes in order to build and maintain more profitable relationships.  PHP based customised CRM development providing access rights for a matrix organisation with Technology and Geographical Leadership roles. Creation of Graphical Reports Android based mobile CRM modules for ease of use and Real Time Data. Also helps in GPS Tracking of the Field Staff. Ready Access to Analytics and Reports. Supports push notification for daily reports generated.
Allow our representative to either call you in 24 hours or E-Mail you for greater details about our services - Click Here.
Save